Meet the Owner
Cat French – Principal Interior Designer
Cat is a graduate from the Master of Fine Arts in Interior Architecture program at the University of North Carolina at Greensboro. She took extensive coursework in both interior design and historic preservation, worked with Preservation North Carolina, hmwPreservation, Four-over-One Design, and helped to launch the Center for Community-Engaged Design in Greensboro, NC. She also taught the Environmental Design Studio at UNCG. She has designed spaces for others for years and launched Catherine French Design, LLC to meet those consulting needs. For additional details check out her CV.  Cat is a member of  American Society of Interior Design, and also serves as Vice President of the Board for Childcare Matters, a non-profit daycare located in Chapel Hill, NC.
Meet Team Catherine French Design
Danny Ekstrand – Lead Stylist
Danny's passion for design and aesthetic paired with his background in fine art combine to produce dynamically styled yet functional spaces. Danny has an incredible knack for arranging objects and furniture with a stylistic and ergonomic flare. He holds a Bachelor of Art in Studio Art as well a Bachelor of Art in Art History from Salem College in Winston-Salem, North Carolina.  While there, he completed thesis work in oil painting and traditional Islamic illustration. He has led fabric dyeing workshops at Sawtooth School of Visual Art and completed a full academic year internship with North Carolina art education non-profit Arts For Life. Check out some of Danny's lovingly styled spaces here.
Logan Pate – Design Assistant
Logan Pate is a Design Assistant for Catherine French Design.  He is currently seeking a Bachelor of Fine Arts in Interior Architecture from the University of North Carolina at Greensboro.  He is our reigning moodboard king and has a fantastic ability to source objects and furniture. While in school, his studies have focused on small space planning and residential interior products. He has a passion for the way that the home reflects personal character and individual expression. Subscribe to the blog and check out Logan's latest posts.
Jamie Cohlmeyer – Project Manager
Jamie Cohlmeyer has over 18 years of professional experience in project management and business intelligence.  He has worked on a wide range of public and private sector projects throughout the architectural, engineering, environmental, and construction fields.  Jamie's business philosophy centers on stakeholder relations and a commitment to providing quality service in a timely fashion. Jamie is our tech guru, in charge of CAD drawings and other technical needs in the office. His focus on giving back to the community is demonstrated by his volunteer leadership roles including Den Leader and Committee Chairperson of Cub Scout Pack 825 in Chapel Hill, NC. He graduated from Arizona State University in Tempe.  Jamie is also the site administer of the Triangle ARCHICAD User Group forum.
PROFESSIONAL AFFILIATIONS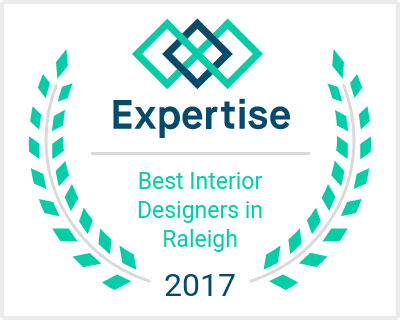 Give us a call: 919.537.8148
Catherine French Design is located in the Glenn Lennox Shopping Center:
1201 Raleigh Road, Hayes Building Suite 205, Chapel Hill, North Carolina 27517