Our Interior Design Philosophy
Catherine French Design, LLC is a full-service interior design company located in the heart of Chapel Hill, North Carolina. We have active projects all across the East Coast, ranging from luxury new construction homes to relaxing condos by the sea.
We're Team CFD, and we're a team of passionate, enthusiastic designers and technicians that strive to bring your vision to life. To us, interior design is much more than creating beautiful spaces – it's about how you live and what makes you feel good when you walk in the door. Our portfolio is a mixture of residential new construction, additions and renovations, as well as commercial offices and institutional spaces.
Our goal is to take you through a seamless process from inspiration to installation. Projects can be stressful and confusing at times. Our design process is broken into phases to help you understand what is going on every step of the way. We pride ourselves on open communication and making you a part of our creative team.
From full-service to an afternoon design session, Team CFD has a solution to fit every need and budget. Whether you are making brand new selections from floor to ceiling, or just need a single room face-lift, creating unique and tailored spaces is our life. We pride ourselves on taking the time to understand your needs, desires, and design goals to provide a one of a kind experience with a one of a kind result.
Meet the Team
Cat French 
Cat is our Director of Dream Fulfillment, bringing the "The French Effect", to every space. She is known for the vivacity and enthusiasm she puts into every single project! Cat is a graduate from the University of North Carolina at Greensboro with a Master of Fine Arts in Interior Architecture. Her clients include executive-level professionals, Physicians, Authors, and Professors, and is known as a trusted, reliable designer that will get the job done on time and within budget.
She launched Catherine French Design, LLC, to be your creative partner throughout the entire process and to solve any design challenges you may face. She leads a diversely talented team of professionals that work with your inspirations and guide you until the very last detail is placed. Cat loves color, pattern, texture, and form, and has a passion for historic preservation. She loves old, funky spaces and a good renovation. Cat believes that every space can be beautiful and comfortable!
Cat is the only North Carolina Designer to be routinely showcased as a Featured Designer on The Design Network. Cat is a member of the American Society of Interior Design, and also serves as President of the Board for Childcare Matters, a non-profit daycare located in Chapel Hill, NC. Cat taught the Environmental Design Studio at UNCG and has made presentations on interior design and historic preservation at several State and National conventions. For additional details check out her CV.
Cat loves to cook and is an avid Blue Apron aficionado. On weekends, Cat is often exploring local parks and museums with her husband, young children, and the family dog.
Courtenay Rollwagen
Courtenay is our Chief Oracle of Inspiration. From leading the E-Design service, to picking out the perfect accessories to complement any space, there is nothing she can't do to make your project a smashing success. She has over eight years of experience in the field, and is our Senior Interior Designer and Lead Stylist. Courtenay enjoys getting to know the personality of the client in order to develop initial concepts that combine practicality and aesthetics unique to the individuals and their lifestyles. She has strong project management skills and the ability to juggle multiple projects at various stages from inception to installation. Courtenay has a Bachelor of Fine Arts in Interior Design from The Art Institute of Jacksonville, FL, and a Bachelor of Art in Cultural Anthropology with a Minor in 3-D Art from The University of West Florida. She is involved in International humanitarian-aid initiatives and has volunteered for Big Brothers-Big Sisters Program in Florida. You can often find Courtenay in her spare time at various local festivals and concerts.
Sarah Hamlett
Sarah has over 20 years of experience in the arts and design fields. She has a diverse design and business background, as a Design Consultant in high-end furniture, and once owned a Fitness Franchise. Sarah is our Artistic Ninja and Project Manager. She loves to put herself into a space and emphasizes the space planning and color elements of design, honed by over 13 years as a Scenic Artist. Sarah attended the Art Institute of Pittsburgh, and is a Certified Residential Planner. Sarah also brings her graphic design and marketing expertise to Catherine French Design, LLC. Sarah and Cat both belong to the Central Carolina Women in Business group, and are active in the Chapel Hill Carrboro Chamber of Commerce. Sarah in her spare time is on the sidelines of the football field cheering on her son who plays football for The University of North Carolina Chapel Hill.
Jamie Cohlmeyer 
Jamie Cohlmeyer is our Director of Everything Tech. He describes himself as the one who brings the spreadsheets to the art conversation, but he does so much more! He has over 18 years of professional experience in project management and business intelligence.  He has worked on a wide range of public and private sector projects throughout the architectural, engineering, environmental, and construction fields.  Jamie's business philosophy centers on stakeholder relations and a commitment to providing quality service in a timely fashion. And perhaps most importantly, Jamie is our tech guru, in charge of CAD drawings and other technical needs in the office. His focus on giving back to the community is demonstrated by his volunteer leadership roles including Den Leader and Committee Chairperson of Cub Scout Pack 825 in Chapel Hill, NC. He graduated from Arizona State University in Tempe. He is often mountain biking in Carolina North Forest on the weekends.
PROFESSIONAL AFFILIATIONS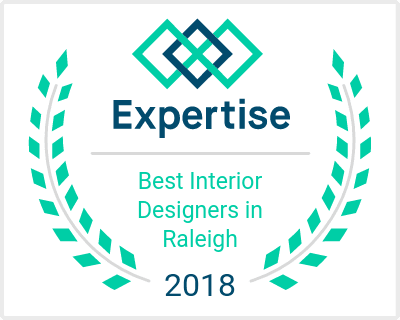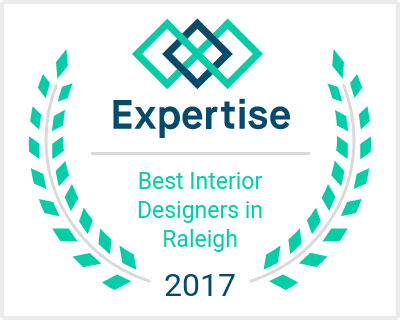 Give us a call: 919.537.8148
Catherine French Design is located in the Southern Village :
300 Market Street, Suite 117, Chapel Hill, North Carolina 27516